Win Infinitely

helps people achieve lifestyle fulfillment by developing clarity on their

Passions.



We train them to clearly define their service to others and the rewards they desire, and then in pursuit of that goal, to act with

Purpose.



Finally, we guide them to align their purposeful actions with their core values so that their decisions are always based on established, positive

Principles.
We'd love to have you join us!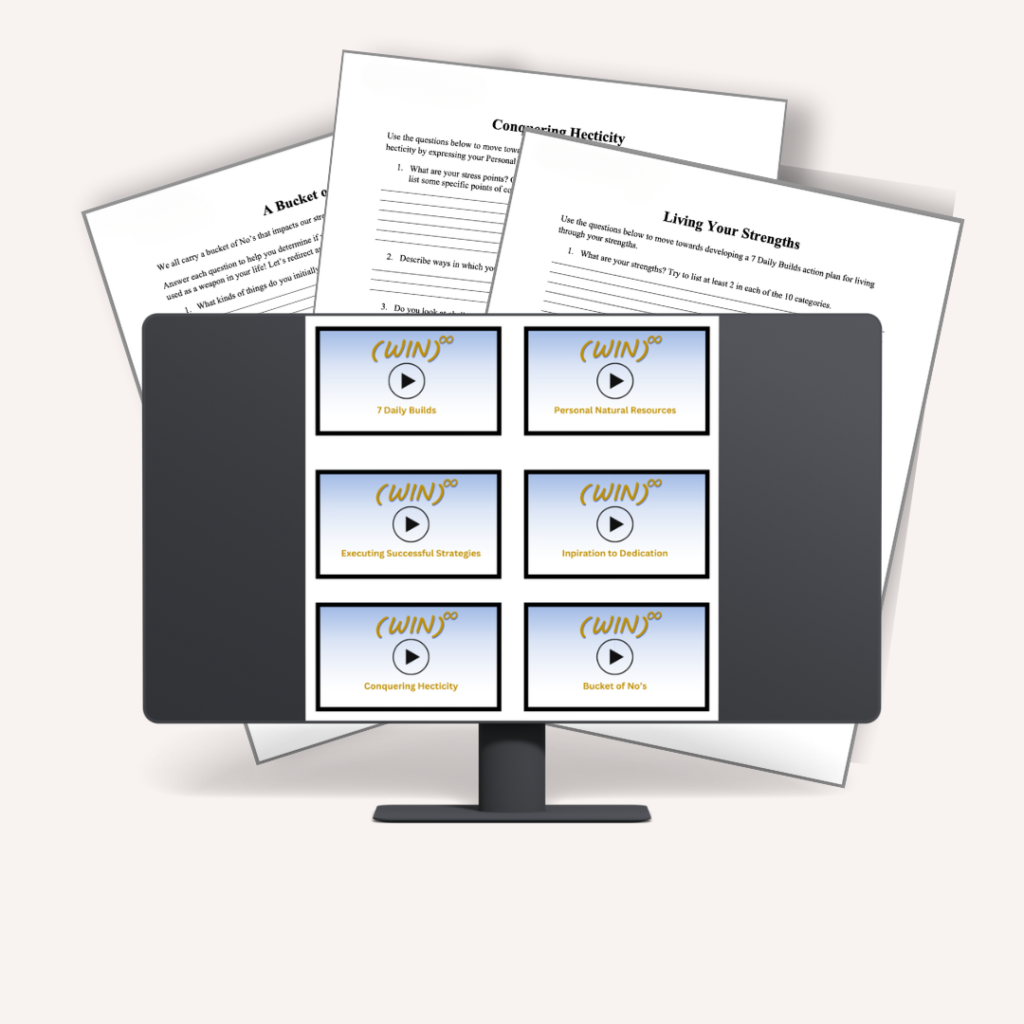 You've got BIG dreams! Freedom for your family. Building an ultra-successful business. Winning that competition. Recovering your health.
You KNOW you're ready to get going – to achieve in ways no one around you will even believe.
But how do you get started? Just jump in? Spend time researching? Go it alone or hire a coach?  If only you'd been taught a SYSTEM for Great Achievement.
Unfortunately, unless you've been lucky enough to learn from a master, you likely have never even considered there may be a skillset for success.
Sure, there are tons of catchy phrases: Manifestation, positive mindset, crushing SMART goals. There are even gurus out there suggesting you pray your way to success, or speak it into existence through daily mindfulness.
But what you really need is a track to follow. A tried-and-true system that allows you to take your dreams and values and current circumstances and builds a solid plan you can mirror – all the way to a successful conclusion.
Well, here it is!